ABOUT
First Pot Rack
When I designed my first pot rack almost 30 years ago, I looked at what was available, and realized that none of the racks addressed the lid problem-
how to make the lids as easy to get to as the pots.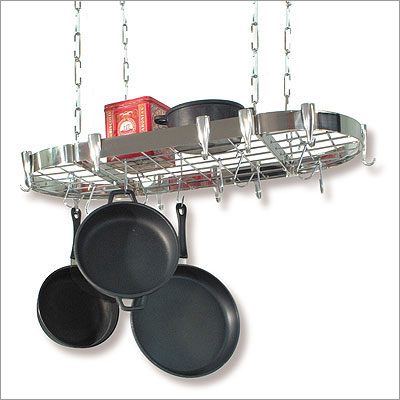 Flat Metal Grid
Putting the lids on a flat metal grid meant you had to reach up above the pots, and if you didn't have a ladder or a tall person handy, you'd have to install the pot rack low enough so you could reach the pots. But now the rack is so low that you bump your head on the hanging pots.
I wanted to find a solution to this problem.
I was designing a chest of drawers at the time (I'm a custom-furniture maker) and the client didn't want any knobs on the drawers so I fashioned a large cut-out on the drawer fronts.
This was the inspiration for the slat cut-out.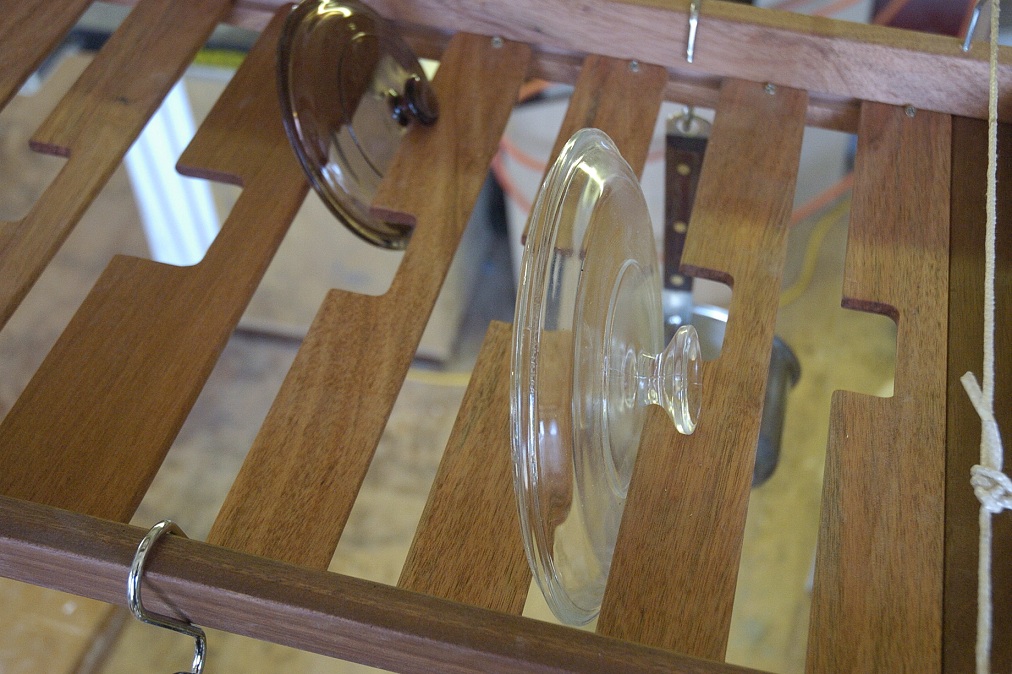 Customize your Order
I can customize your order and make the Cloud Lift pot rack longer and/or wider to accommodate more pots and bigger lids.
I just finished a larger pot rack in cherry that can take lids up to 13″ wide.
Large pot rack in cherry ………………………………..$450
I also have several display models in beech and African mahogany…….$325