BRIDGES

I've built several arch bridges with middle school kids.
This 12ft. arch bridge was built at Tualatin H.S..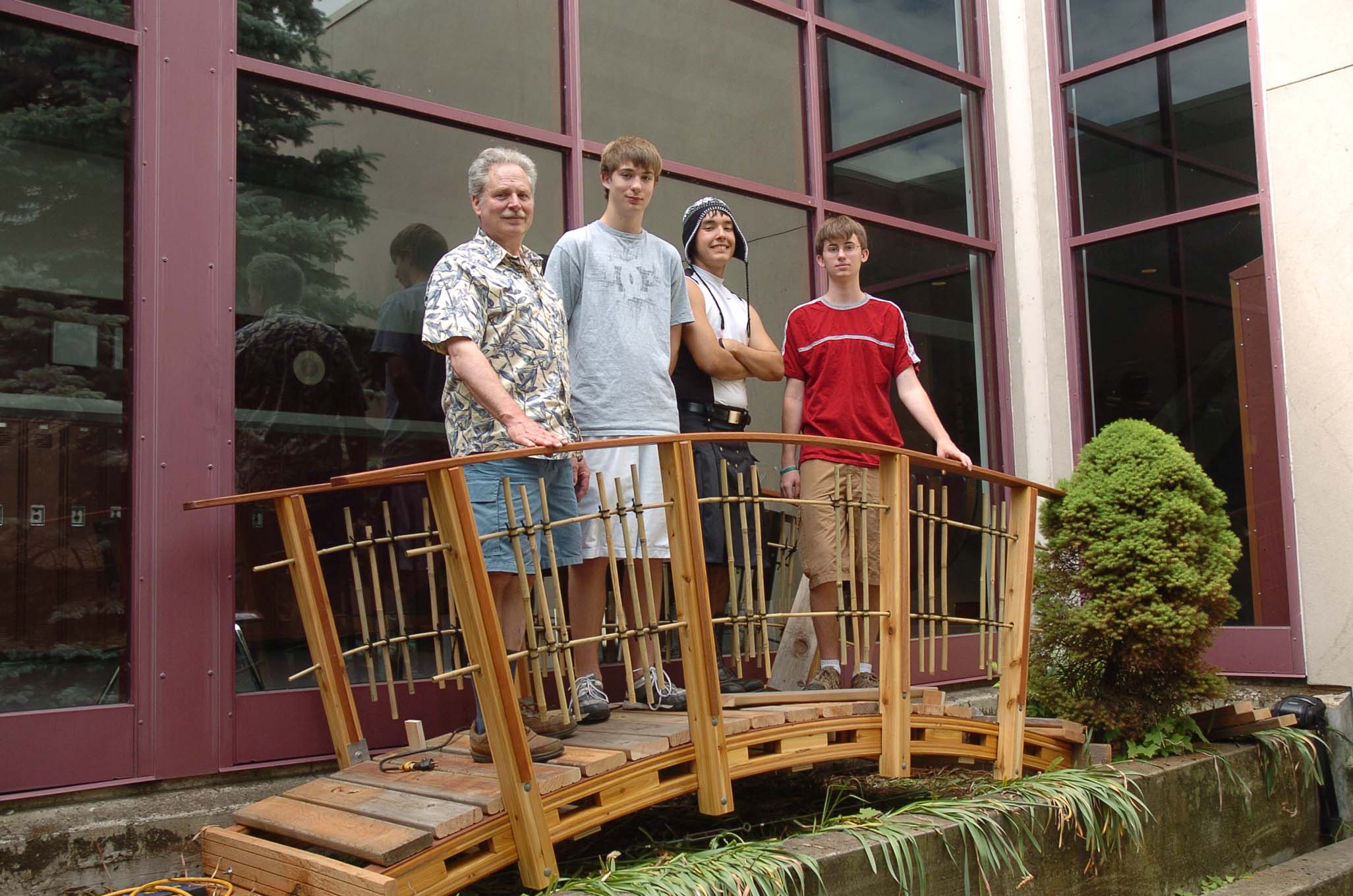 The garden bridges below were built for local clients.
 I built this 8ft arch bridge about 15 years ago. The Hinoki cypress on the left was recently planted.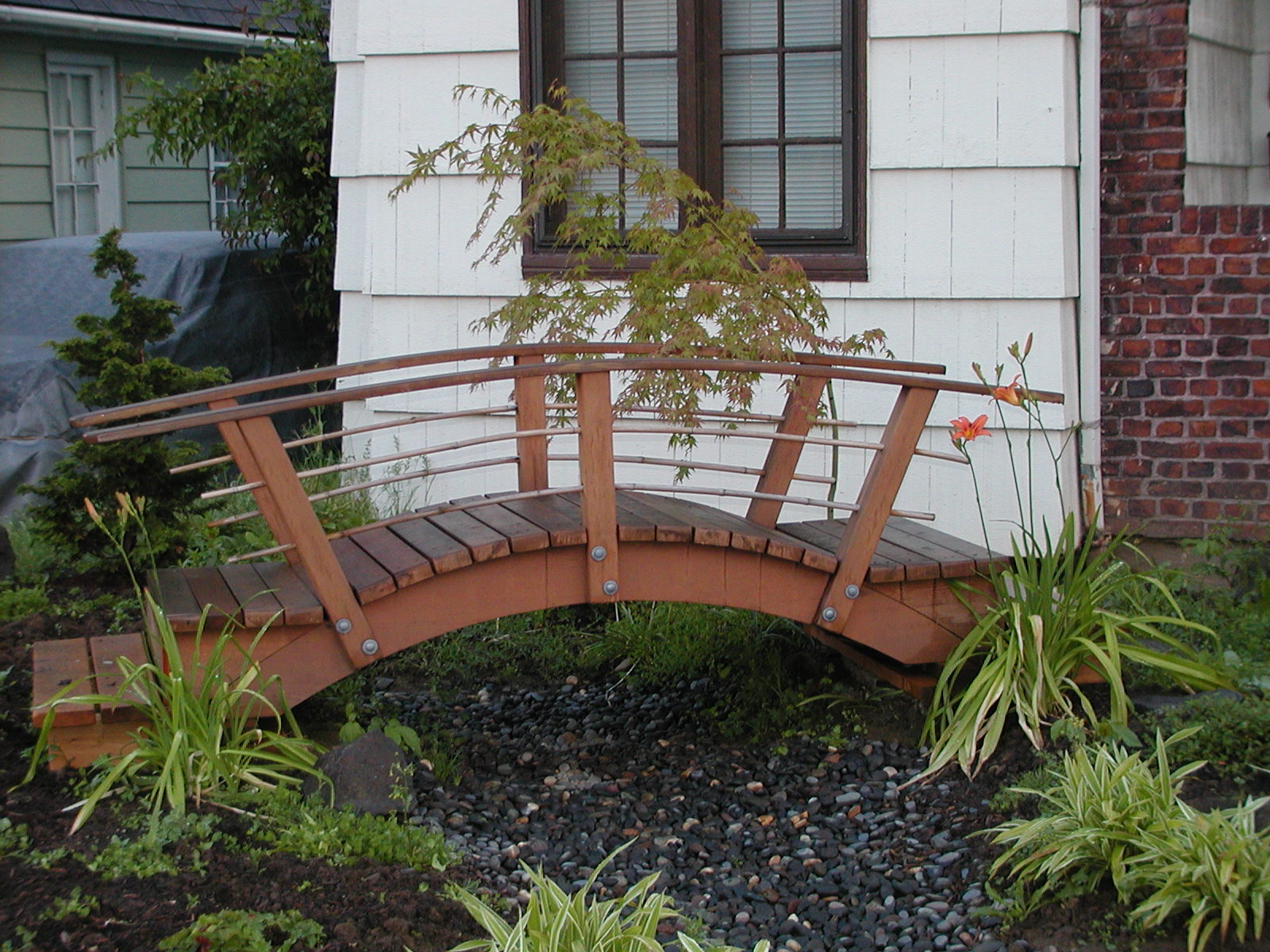 Here's what it looks like fifteeen years later.

Every couple of years I sand down the cedar and apply another coat of sealer, and replace the cedar deck boards as necessary .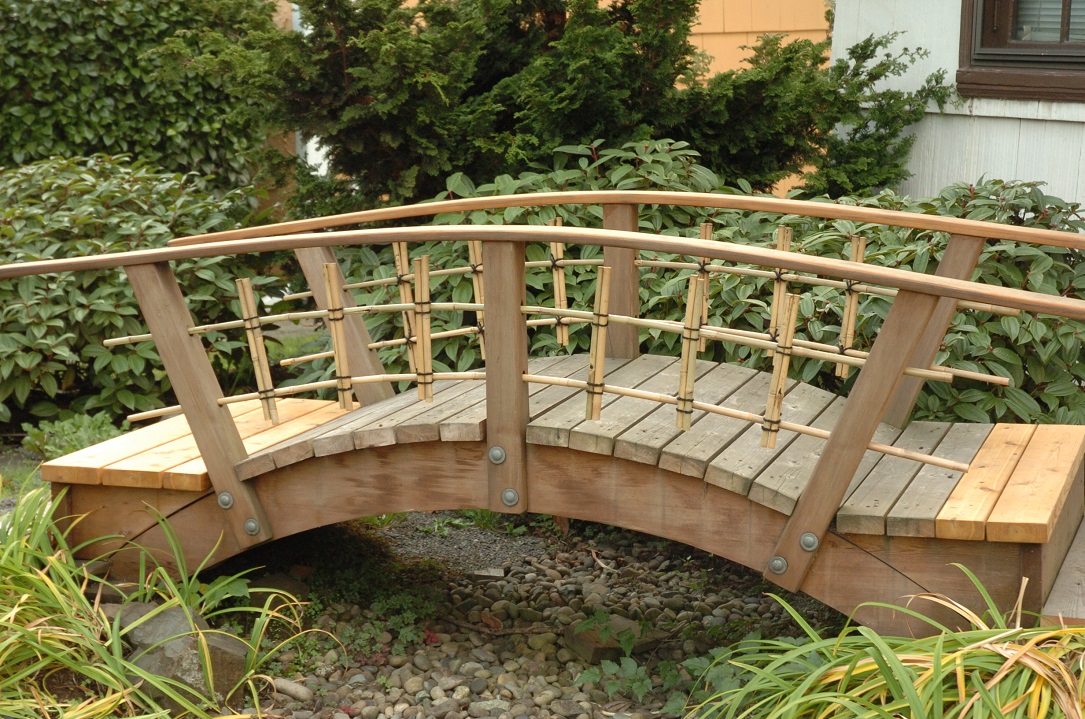 Looks like it's time for another re-furbishment.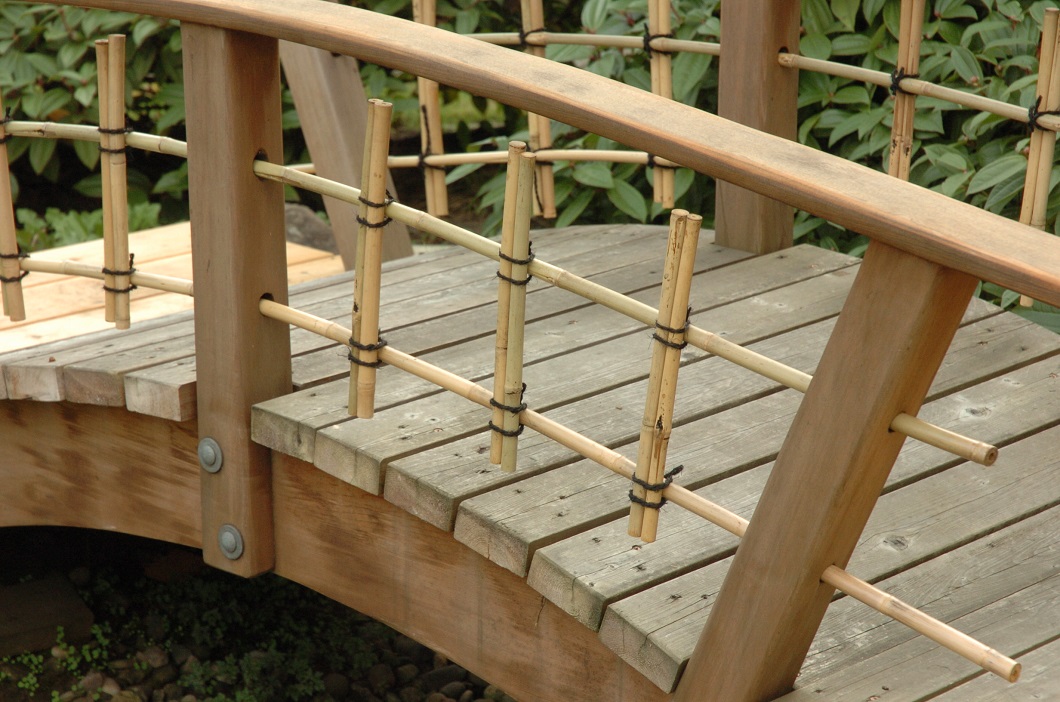 This 12 ft arch contains 2 laminated ribs.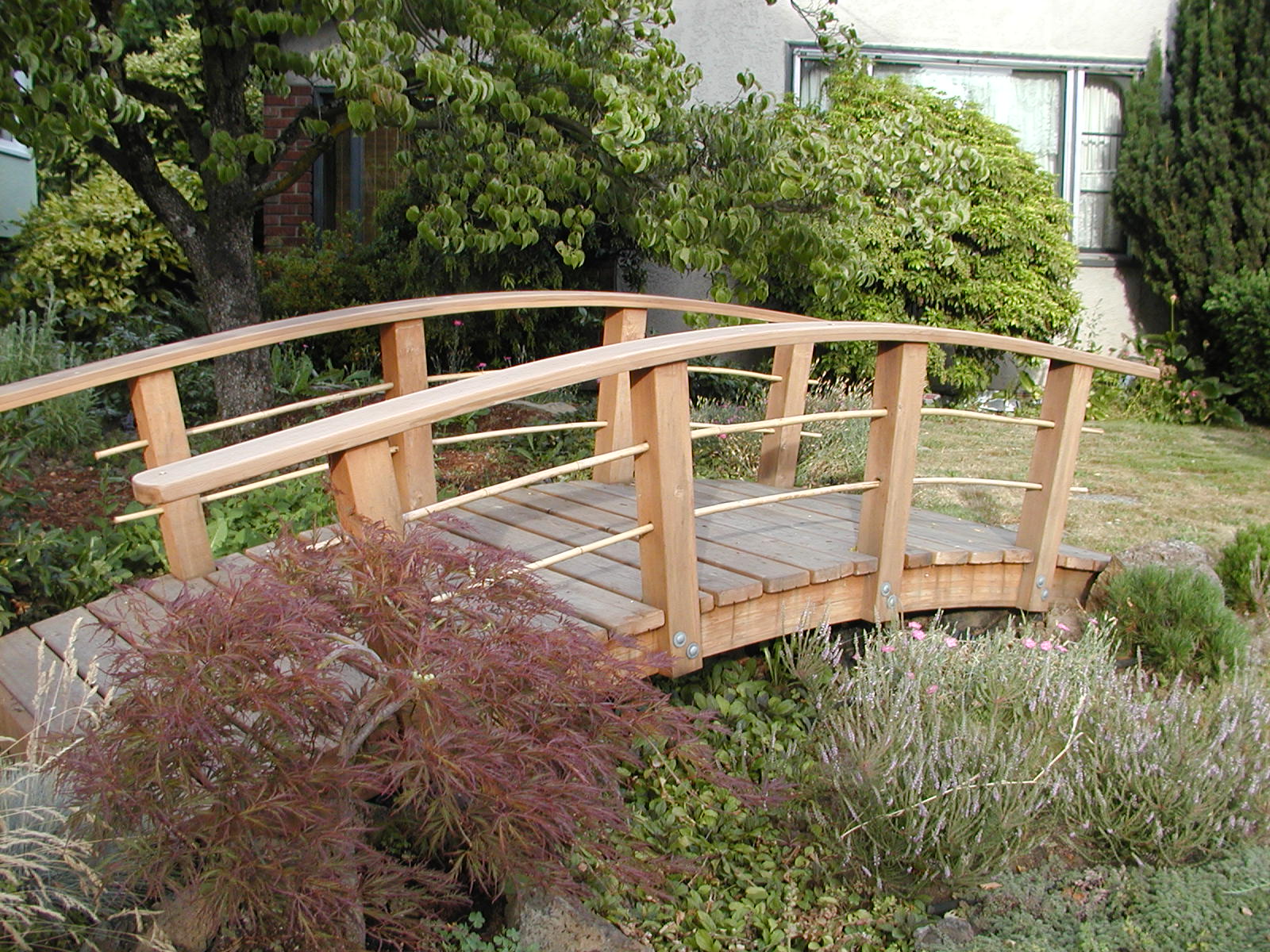 Look closely and you'll see each rib is made up of 7 separate cedar 2x4s.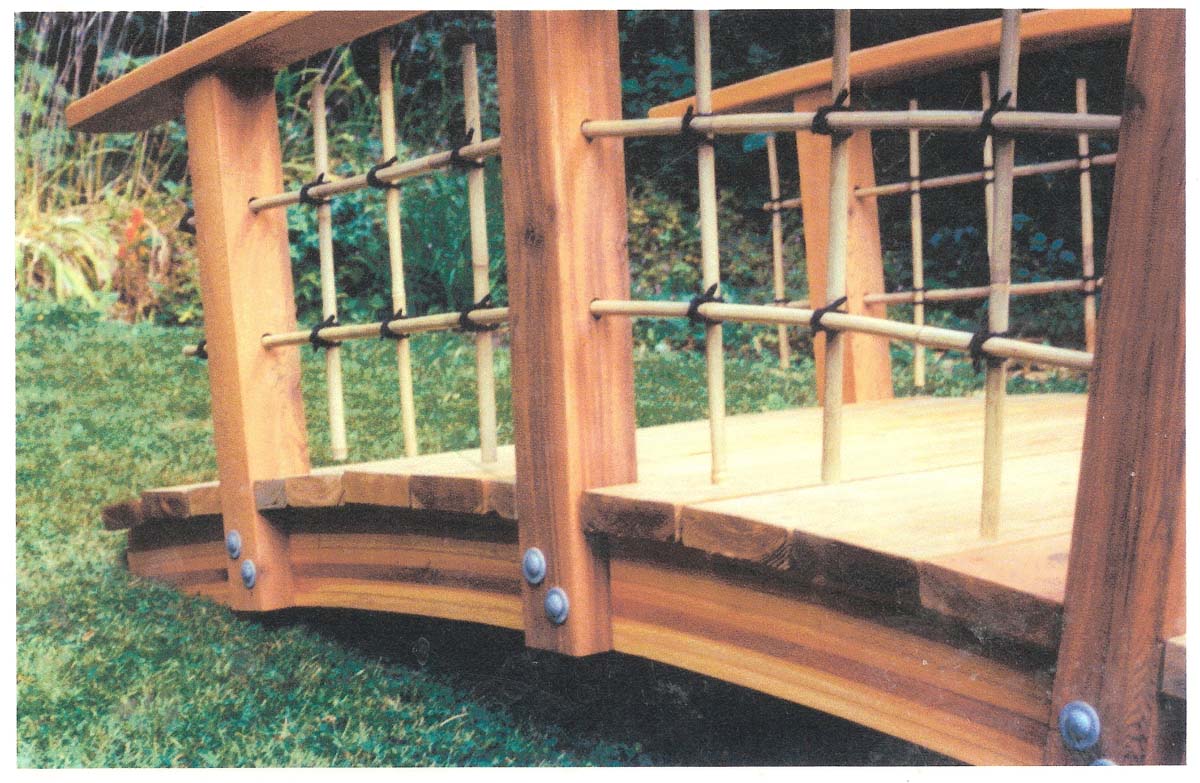 Here's a better view. This bridge was dis-assembled, crated and shipped to Mill Valley in California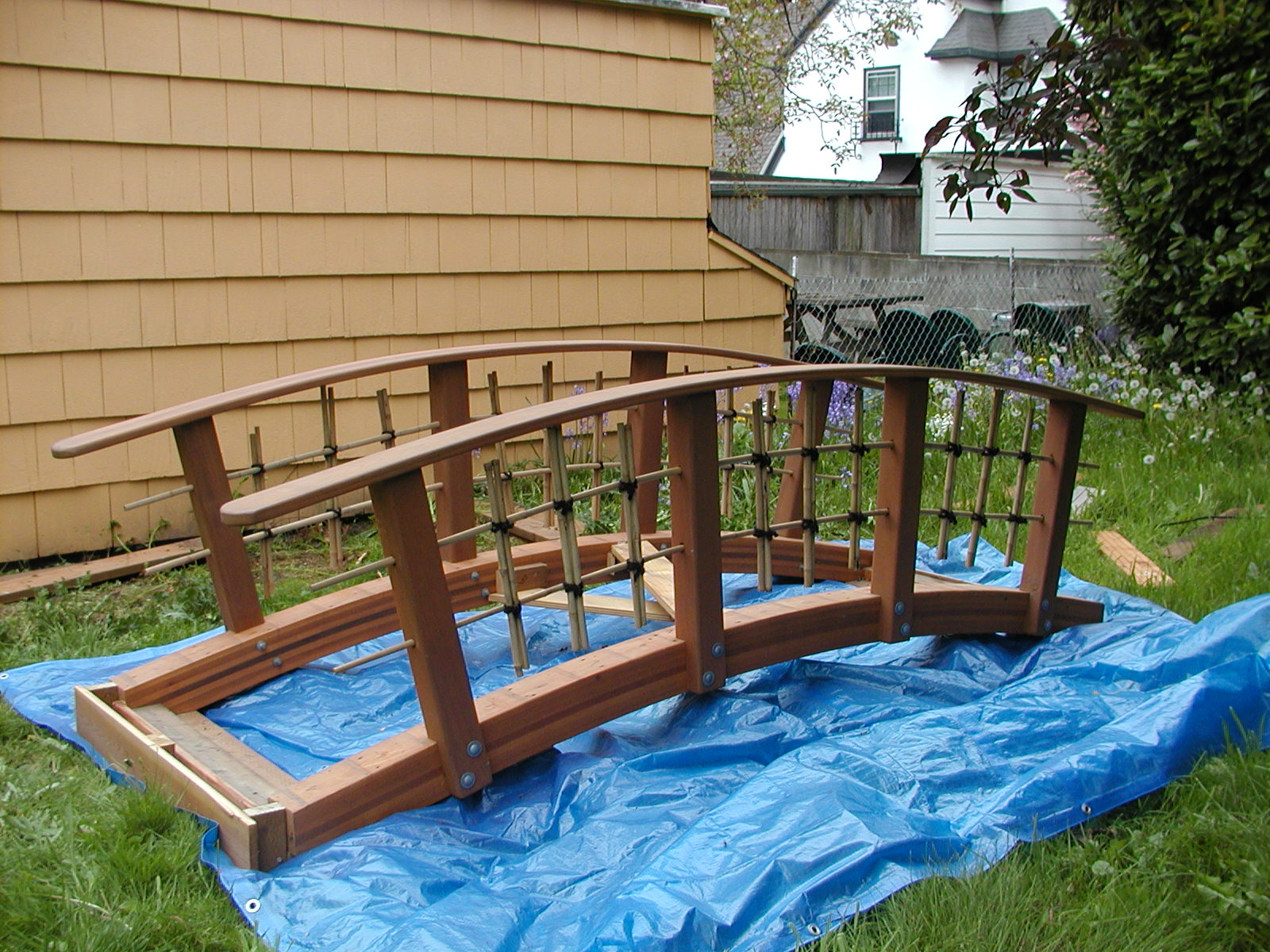 This "floating" bridge crosses a 30 ft wide pond.